ORSY®mat RT - the rotation-based vending machine
Suceeds through the variety of uses combined with maximum reliability due to the individual authorisation concept!
The ORSYmat® RT is particularly suitable for production facilities that require a variety of different auxiliary and operating materials. Together with you, we configure a vending machine that is suitable to your individual requirements - from 8 to 48 boxes per layer, up to 384 different products.
Small and medium sized products are especially suitable for the distribution through this variation of vending machine. The boxes provide a secure storage of the products, whereby it is possible to fill them with a single article, regardless of the packaging unit.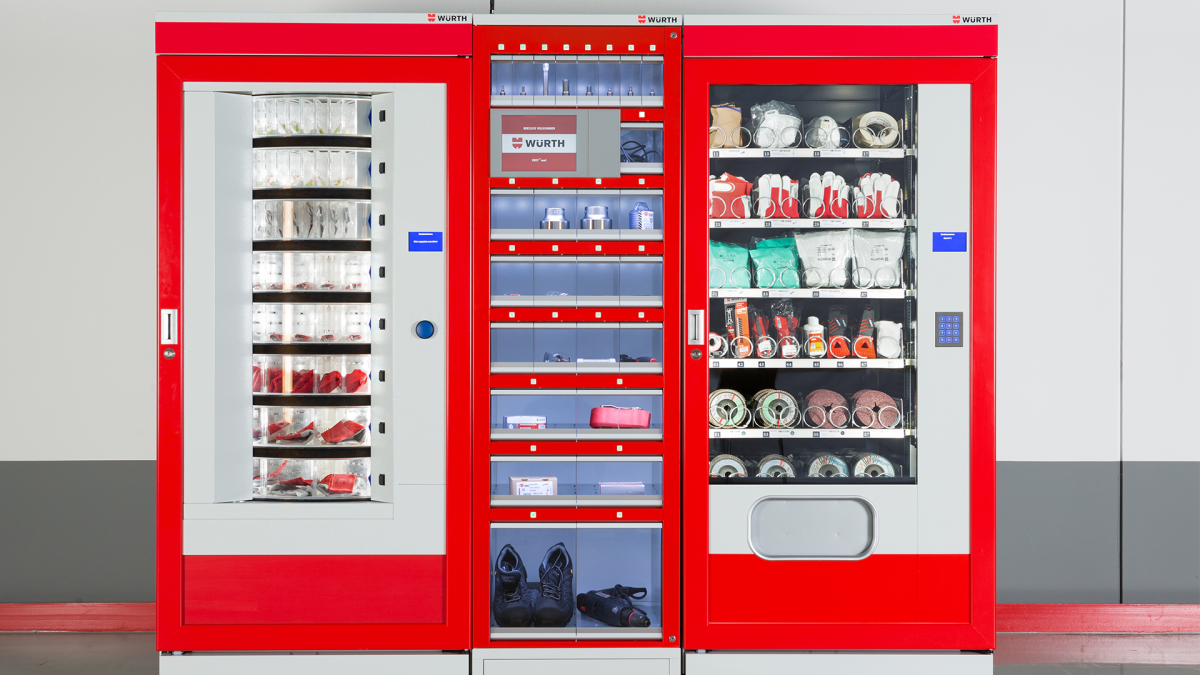 Take advantage of the benefits of fully automated ordering:
Can be combined with ORSY®mat FP, DR and HX
Avoid long searches for the right product
Reduce stock levels and eliminate unnecessary duplicates
Short supply routes
All boxes locked and unlocked electronically, sensor-controlled
Simple, user-friendly operation
​ ​