Sustainable bin
W-KLT®2.0 - Würth small load carrier 2.0 is now available as a sustainable bin in all existing sizes.
It is the first sustainable kanban-bin in the market place consisting about 30 percent of the bio-based content S²PC (Sustainable Sunflower Plastic Compound).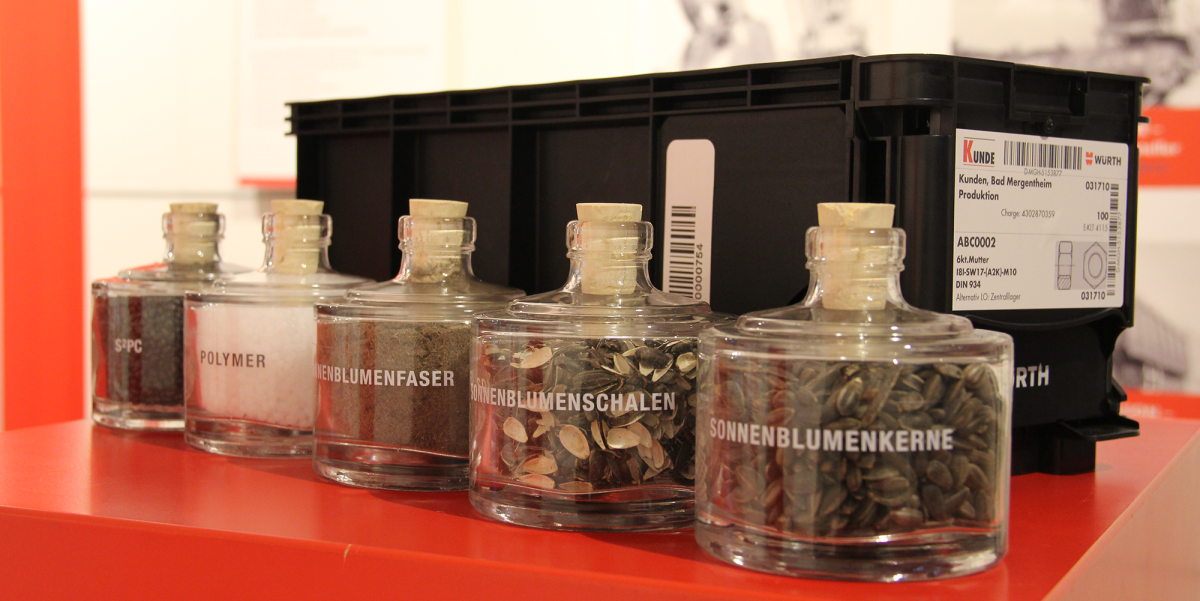 Sunflower fibers are the ecological compontent of the granulate to reduce your carbon footprint in the production.
Advantages of the bio-based content S2PC®
Superior stability and stiffness
Unique optics and haptics
No sink marks
Compounded of an sustainable byprodukt
Bio-based fibers
​ ​